MySpace IM/MySpace Mobile/New Top 4/8/12/16
Heilo recently launched a service including two new phones, the Hero (previously known as the Pantech 8300) and the Kickflip. The Hero is a black sliding type phone and the Kickflip is a "pearlescent" colored swivel phone.
"Both phones are CDMA EV-DO with QVGA displays, 2 megapixel cameras, 70 MB of memory, microSD memory card slots, and speakerphone. All Helio phones will come with an MP3 music player, MPEG-4 streaming video, and Mobile Flash for interactive content."
MySpace Mobile will allow you to perform functions on MySpace such as reading and writing messages, viewing and posting photos, browse profiles, adding friends, posting comments, possibly even MySpace IM? [See below]).
The new Helio service all features a never before seen "begging feature" it allows the user to send a message to all their friends (kind of like a MySpace bulletin) asking them to maybe buy them a song, a game, or a background for their phone.
The two phones right now are priced at about $250. The monthly service, bundled with nearly ulimited data service, runs between $85 and $135, depending on how many talking minutes you want.
Now…for MySpace IM.
Rememeber the MySpace 'IM' there used to be on the site, though 'Tom' broke it and told everyone that it wouldn't be availible for a while.
Well, it's about to come back..and in full force.
That's right, a MySpace instant messaging service
It's pretty fast and integrates with MySpace.com very well.
As an allusion to MySpace pages, there are different skins for MySpaceIM and you can create your own skins (with some knowledge). I think this IM will be the next big IM…probally as big as MSN, ICQ, AIM, and Yahoo…it will be the 5th most popular, I am predicting.
You can add people by there URL name, their email address, or straight from your friends list.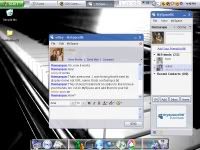 It notifies you when you recieve new comments, mail, or friend requests.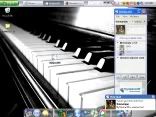 Now, this messenger was not realeased by the time I had it, it wasn't even 'soft-released' Though I'm sure it is by the time you read this, just search Google.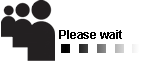 …for it.
😉
Now..for the goodbye for the infamous Top 8 of MySpace.
If you notice, you no longer see the words "My Top 8" on your MySpace page anymore…it says "My Top Friends"
Thats because there are options now.
4, 8, 12, 16… (23, 42)
Personally I like the Top 12, gives me just the right amount of room without crowding my page.
Here is the exclusive (Not so exclusive now scince I posted a bulletin about it) of how to do it:
1. Go to the X-MEN : The Movie Profile
2. Add the X-MEN as your friend.
3. Return to your home page and click the "Change my Top Friends" link under your friends.
4. In the upper left hand corner select Top (4,8,12,16) from the drop down.
BAM! There you go…
Be the first and impress your friends… and spread the news!
Enjoy!