All Time Favorite TUAW Posts
First an foremost. Today is September 11th, as you ALL know.
The day of the worst terrorist attack in US history. So many lost their lives that day. Hopefully we will never forget.
TUAW stands for "The Unoffical Apple Weblog"…an extremely interesting site about all things Apple. I have book marked this page because of its extremely interesting and detailed opinions and reviews on iPods etc…Definitely check it out…now.
10. R.I.P. iPods

My least favorite post of course because it mentions the death of iPod minis. Oh the agony. It also includes this incredibly interesting link… The iPod Family cemetery
9. iPod Shadow Dancer Can't Afford iPod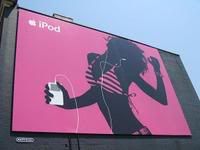 This is hilarious. I bet it is also untrue though, the iPod dancer, Mandy Coulton. They paid her $1,500 for the shoot, but apparently after car payments and such, she didn't have enough for the "$400 dollar iPod". Heh, of course, Mandy…they have them for way cheaper than that.
Such a great post…a mommy iPod washing baby iPod. Funny thing is though…Her oldest baby, the iPod mini, shrunk and changed his name. I guess that is why you aren't supposed to drink coffee…didn't Apple know that giving iPod mini coffee can stunt it's growth? Tsk.
This post is so hilarious, the things people do. Just go read it so see why.
6.iBook Leak
Apparently someone caught a supposed leak of the new iBook, when it appeared on Apple.com while we were all asleep. Interesting read.
5.Might Mouse or Mactel, Which is the Bigger Change?
This Apple mouse looks so awesome. I didn't know they made things like that. This is definitely another pro in me getting a Mac. 😀
4.Integrate Your iPod with Your Ride
Now this is incredible. Just another sign that iPod is becoming ubiquitous as "Kleenex" and "Band-Aid". When/if I get a car, it will have this.
3.Google Talk
I'm glad that they made this post, I love Gtalk, to me…It looks like a Mac type messenger for a Windows computer (Well….only for Windows right now). If you don't have Gtalk already, I suggest you download it and see for yourself.
What made me want an iPod nano so bad? This post (and of course 1. too). It provides a pretty good review, even though it claims not to be a review. Read it your self, but make sure you brace yourself. 😉
Finally….
Number 1. Win a 2gb iPod Nano from TUAW
Of course this is my most favorite post on TUAW of all time, I mean, its the whole reason I made this post. If you have a blog, go ahead and make a post, and enter the contest!